Get your creative juices flowing! Decorate your colouring sheet to celebrate Merdeka!
Unleash your children's creativity in this colouring contest hosted by Happy Grains.
You just need to colour to win 1 year supply of Happy Grains‼️‼️ 💯
Show your love to our beloved country Malaysia by joining this meaningful colouring contest! 🎨 We are Malaysians. We are ONE. We want Anakku Sihat, Negaraku Hebat 🇲🇾🇲🇾
Join our Happy Grains Coloring Contest, specially for kids aged 4 to 12 years old.
We have grand prize and consolation prizes waiting for you! 🌟🌟
Wait no more! Jom kita selesaikan misi ini!
Don't wait up and let's join today!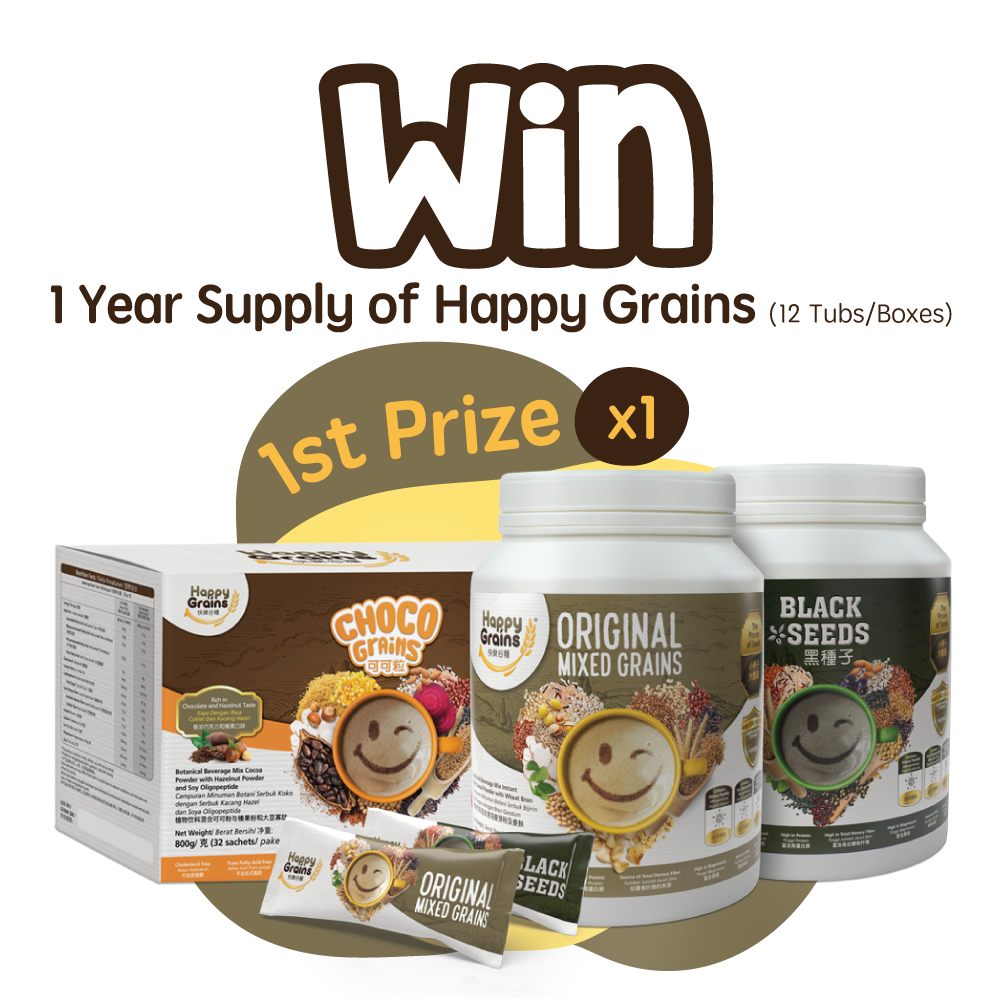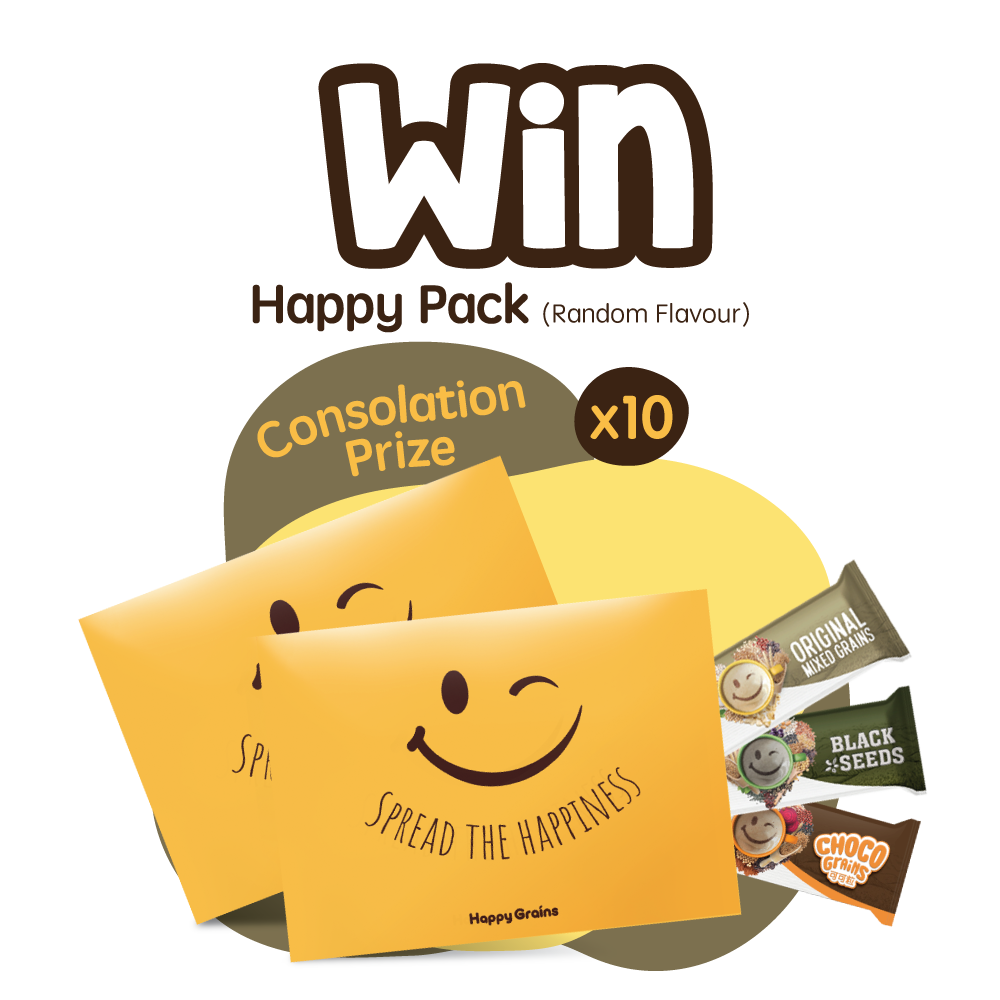 Terms & Conditions
1. Drawing Contest is open to the public aged 4 years to 12 years as of 2022.
2. Design template is provided. All participants are required to download the template from the given link on Google Drive.
3. Entries based on free drawing, no limitation on painting materials.
4. All participants must complete registration and artwork submission through Google Form, as provided.
5. Only entries submitted before deadline 20 Sept 2022 (Tuesday) will be accepted.
6. Judging criteria is based on Online Voting at Happy Grains' Facebook page (50%) and 6) Happy Grains Management (50%), between the period of 22 Sept 2022 (12PM) till 29 Sept 2022 (12PM).
7. Winners will be announced on on 30 Sept 2022 at Happy Grains' Official Facebook Page.
8. The management's decisions are FINAL and there shall be no appeal entertained and/or allowed.
9. The management reserves the right, in its sole discretion, to modify the terms and conditions for this Contest, modify the Contest, suspend, terminate or cancel the Contest, as appropriate, without prior notice.
---